Research Projects
MICRO-SCALE METAL PLASTICITY: FUNDAMENTALS AND APPLICATIONS (REA Grant 609405)
Role: Co-PI
Funding:  UE – Marie Curie Actions (FP7). H.C. Ørsted COFUND Postdoctoral programme. 200k€. 2016-2018
Analytical and numerical characterization of size effects in metallic materials. Development of advanced numerical schemes for fracture across scales.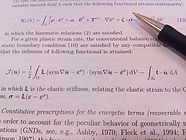 MICROMECHANICAL MODELLING OF ROCK FRACTURE (RF496/2018)
Role: Co-IP
Funding: Royal Commission for the 1851 Exhibition. 1851 Research Fellowships. £141k. 2018-2021
Understanding the micromechanisms governing rock fracture through experimental and theoretical analysis. Development of physically-sound models to reduce energy consumption in mining.

FRACTURE MECHANICS IN FUNCTIONALLY GRADED MATERIALS
Modelization of crack initiation and growth in functionally graded materials. Computation of fracture parameters and assessment of crack propagation criteria. Development of subroutines to introduce the material property variation at the element level in commercial FE packages (ABAQUS). Study of novel methodologies to numerically reproduce the experimentally characterized elastic gradient.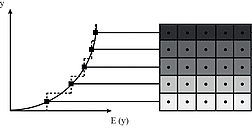 MICROMECHANICS OF HYDROGEN ASSISTED CRACKING (UNOV-13-PF)
Role: Co-PI
Funding: University of Oviedo. Pre-doctoral fellowship programme. 64k€. 2013-2017
Development of a new class of constitutive models, based on the micromechanics of plastic deformation and fracture, to predict hydrogen embrittlement in high strength steels.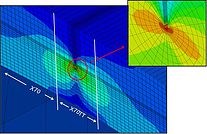 ADVANCED NUMERICAL TOOLS FOR MICROMECHANICAL FRACTURE ASSESSMENT
Development of advanced numerical methodologies for the modelization of crack tip mechanics across the scales. Enrichment of X-FEM formulations to capture the stress-dominated asymptotic field intrinsic to plastic strain gradients. Multiscale numerical modeling of size effects in metal plasticity beyond finite elements.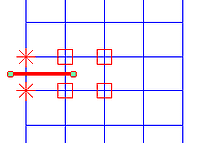 Research Sponsors