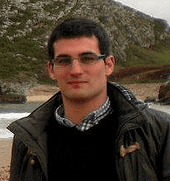 E-mail:
mail@empaneda.com

My research work is oriented towards the understanding, modeling and optimization of the mechanical response of engineering materials.
IMPORTANT NOTE: From September 2019 I will be working at Imperial College London as Assistant Professor (UK Lecturer), leading the Mechanics of Infrastructure Materials Lab. I am searching for a PhD candidate, see details here: Advert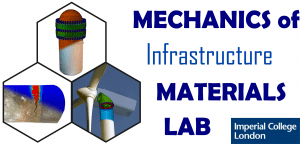 Please do not hesitate to get in contact if you think we could collaborate; I am very much open to new ideas and suggestions and I am keen to cooperate with other researchers in academia or industry. MSc Thesis projects are usually available for students (please send an e-mail to arrange a meeting).
Recent news
July 2019 – I am looking for an enthusiatic and talented PhD student to join my new group at Imperial College London. Details here: Advert
April 2019 – Project MICROROCK granted by the Spanish Ministry of Science (200k €). We are looking for a PhD candidate to work at the University of Oviedo, in close collaboration with Imperial College. The student will be co-supervised by Prof. Covadonga Betegon (Univ. of Oviedo) and myself. Details here: Advert
January 2019 – Project "Reliable assessment in aggressive environments" granted by the Danish Hydrocarbon Research and Technology Centre (290k €). To start in March 2019.
October 2018 – Appointed as 1851 Research Fellow (Brunel Award) by the Royal Commission for the 1851 Exhibition. Link
June 2018 – Studentship available at the University of Oviedo in co-supervision with C. Betegón. IUTA project "Hydrogen resistant steels". Apply here.
April 2018 – Appointed Junior Research Fellow at Wolfson College Cambridge. Link
NEXT CONFERENCE
COMPLAS 2019
September 3 – 5, 2019
Barcelona (Spain)