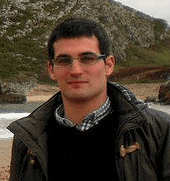 E-mail:
mail@empaneda.com

I am a research engineer interested in understanding, modelling and optimising of the mechanical response of materials. I work as Assistant Professor (UK Lecturer) at Imperial College London, where I lead the Mechanics of Infrastructure Materials Lab.
Please do not hesitate to get in contact if you think we could collaborate; I am very much open to new ideas and suggestions and I am keen to cooperate with other researchers in academia or industry. Outstanding students are welcome to inquire regarding PhD and MSc Thesis opportunities.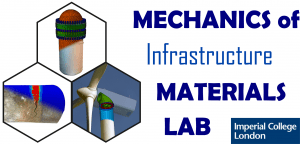 Recent news (see also the lab's news site)
November 2020 – We are hiring a postdoc at Imperial College London to work on hydrogen embrittlement testing. More details here: Advert
November 2020 – Awarded the IMechE Prestige Award for Risk Reduction in Mechanical Engineering
October 2020 – Awarded the Simo Prize to the best young Spanish scientist in Computational Mechanics
December 2019 – 2 Research Assistant/Associate positions in CFD modelling of dust explosions at the University of Oviedo and Imperial College London. More details here: Advert
October 2019 – PhD vacancy at Imperial College London for UK applicants with an expected First Class degree only. E-mail CV and Cover Letter before December 15. More details here: Advert
July 2019 – I am looking for an enthusiastic and talented PhD student to join my new group at Imperial College London. Details here: Advert
April 2019 – Project MICROROCK granted by the Spanish Ministry of Science (200k €). We are looking for a PhD candidate to work at the University of Oviedo, in close collaboration with Imperial College. The student will be co-supervised by Prof. Covadonga Betegon (Univ. of Oviedo) and myself. Details here: Advert
January 2019 – Project "Reliable assessment in aggressive environments" granted by the Danish Hydrocarbon Research and Technology Centre (290k €). To start in March 2019.
October 2018 – Appointed as 1851 Research Fellow (Brunel Award) by the Royal Commission for the 1851 Exhibition. Link
June 2018 – Studentship available at the University of Oviedo in co-supervision with C. Betegón. IUTA project "Hydrogen resistant steels". Apply here.
April 2018 – Appointed Junior Research Fellow at Wolfson College Cambridge. Link
LATEST PUBLICATON
A phase field formulation for dissolution-driven stress corrosion cracking
C. Cui, R. Ma, E. Martínez-Pañeda
JOURNAL OF THE MECHANICS AND PHYSICS OF SOLIDS
NEXT CONFERENCE
COMPLAS 2019
September 3 – 5, 2019
Barcelona (Spain)